-------
PAC 12 MID-SEASON ANALYSIS: NO SURPRISES AT THE TOP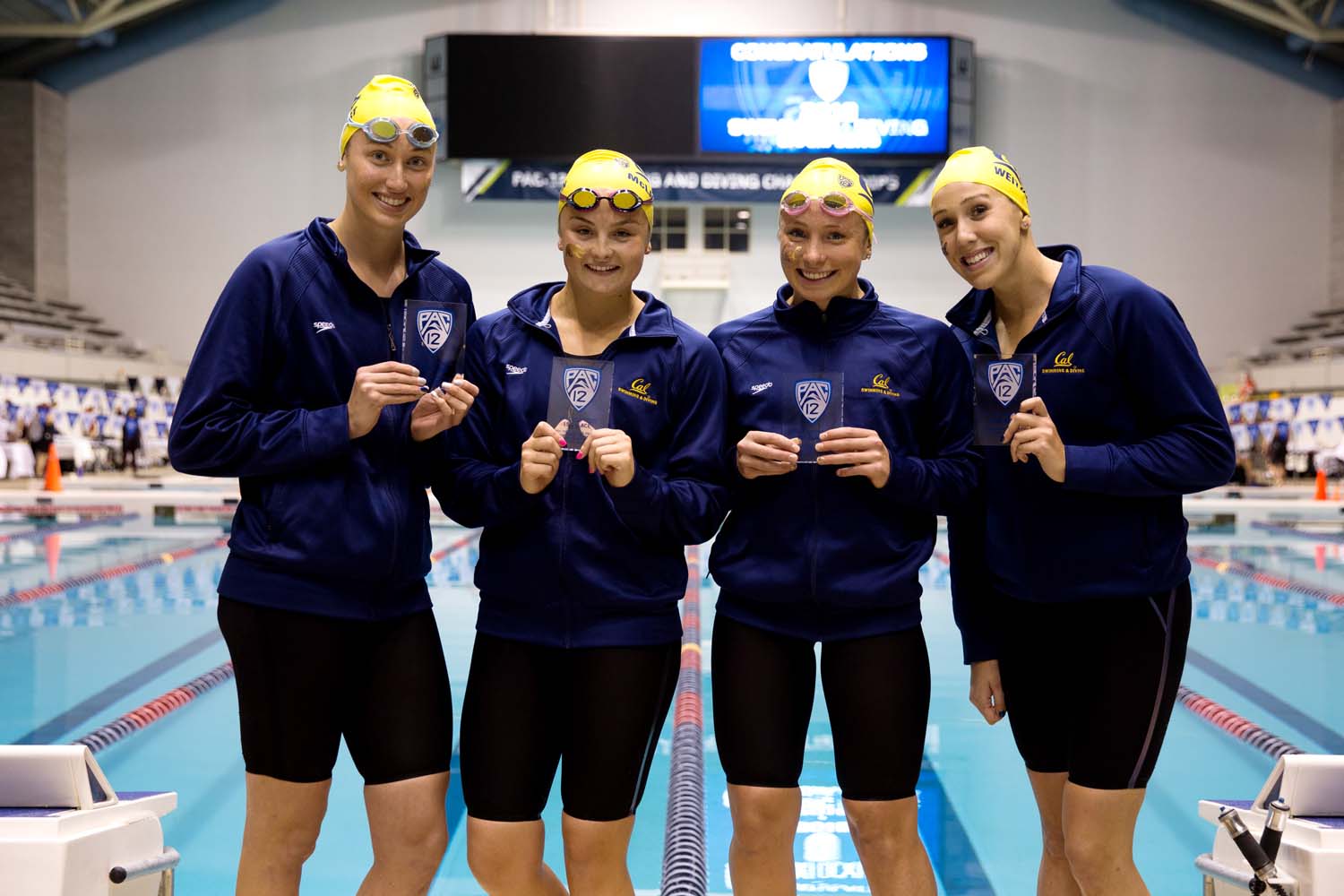 Last year the Stanford women took a comfortable 1776.5 - 1487 win over
Cal
. This year a repeat performance seems likely. A win this year would be a third straight for the Stanford women.
Stanford lead the
current Swimulator projection
with 1412 points, 287 points ahead of 2nd place Cal's 1125. This is actually much larger than
Stanford's lead at this point last season
when they held a 66.5 point advantage over Cal (1336.5-1270). At conference
Stanford put up 186.5 more swimming points
than the Bears and 123 more diving points to win handily.
As to who actually wins this meet, how much Stanford gains or loses is unlikely to matter. Yes, they probably won't pick up 200 points again, but they are so far ahead of Cal that, barring a catastrophic
Ella Eastin
and
Taylor Ruck
tandem bicycle accident, they won't be caught. Stanford return more diving points than Cal and were
noticeably flatter than Cal at their mid season meet
- increasing the chances Stanford drop more from their seeds when they taper.
Cal
should pick up some points. In January they're
adding Isabel Ivey
the
high point winner from this month's Juniors East
.
Amy Bilquist
should get healthy and improve her projected 51 points - she scored 80 last year. Cal's problem is that they are already projected to score really well in most of their areas of strength and they're still far behind. They have the top time in 4 of the 5 relays and are 2nd in the 5th one.
Abbey Weitzeil
,
Katie McLaughlin
,
Keaton Blovad
, and
Robin Neumann
are already projected to score 80+ points. Not much room to gain there. I don't see a way the rest of their roster can find 200 more points.
Both teams will likely treat this meet as a nationals qualification/rehearsal meet rather than as an actual goal meet. They're
ranked #1 and #2 in the country
. They have their sights on bigger things.
The more interesting battle is for 3rd. USC lead the 3 third place contenders with 1087 projected points ahead of Arizona's 951.5, and Arizona St's 688. Last year's 3rd place team, Arizona State returns 171 diving points, more than USC's 131 and Arizona's 78.
PAC-12 TEAM | CURRENT SWIMULATOR | SWIMULATOR LAST SEASON DEC 15 | SWIMMING POINTS 2018 PAC 12 MEET | DIVING POINTS LAST YEAR | RETURNING DIVING POINTS
Stanford | 1412 | 1336.5 | 1538.5 | 238 | 161
California
| 1125 | 1270 | 1352 | 135 | 135
Southern Cali | 1087 | 1003 | 817.5 | 131 | 131
Arizona | 951.5 | 977.5 | 852.5 | 80 | 78
Arizona St | 688 | 664 | 751 | 245 | 171
UCLA | 558 | 649.5 | 637.5 | 210 | 168
Utah | 554 | 428.5 | 394 | 47 | 45
Washington St. | 321.5 | 356 | 307 | 0 | 0
Oregon St | 239 | 207 | 199 | 0 | 0
-------
http://instagr.am/p/BrnhaSLlZxS
http://instagr.am/p/BrspPbFFaCi
-------