Now that the
2019 NCAAs (W)
thread is winding down as we catch our collective breath whilst the Bear Bros queue up in Austin for their time to shine, here's the official recap along with some memorable board posts on the topic for reference.
Courtesy of Swimming World
--------
Record Relay Closes Out NCAAs for Bears
Cal Takes Second At National Championships
Cal earned its 11th straight top 3 finish at the NCAA Championships.
HBear said:

---

As a whole, signing off from all of the incredible insanity with some thoughts...

- HUGE kudos to Teri, Sarah, the entire team + staff for a well-deserved, hugely well-fought 2nd place. Given the Furd's heavy favorite position to win a third title, the fact that Cal brought the team title down to its final day speaks volumes about the execution, training, dedication, and commitment of these Bears.

- Highlights (in no particular order): Amy's 50.50 bronze medal in the 100 back, Abbey's best time/all of the records with her 20.02 50 free and battle through her sub-46 swim tonight, Katie's records with 49.97 100 fly and 1:51.09 200 fly, Izzy's phenomenal first championships, especially going from far down the seeds to shooting up to top finishes (50-flat 100 fly/100 back, 1:53 200 IM), as well as the impressive swims put on by Maddie, Keaton, Cass, Robin, Ema throughout A- and B-finals. Cheers to every member who qualified/swam at NCAAs (shoutout to Sophie for kicking that alternate status to the curb!).

- Seeing all three Bears in Robin, Katie, and Abbey swim alongside each other in the prelims heat of the 200 free was great.

- Relays! Relays! Relays! So wowed still by the sweep at Pac-12s, but the 200 FR win, 400 FR tonight (particularly given Abbey's injury and courageous fight back), 400 medley stand out as greats. So impressed to see Ema's 58s in the medley split and her individual swim.

Go Bears! An incredible fight for first place and proving any naysayers or doubters out there of their second place domination throughout the season and D1 country. Very proud of Teri/Sarah/et al for leading another incredible team. Though sad to say goodbye to Amy and Katie (plus Jenna) for their leadership, perseverance, and truly unbelievable comebacks/accomplishments/experiences as Bears, can't wait to see how they represent Cal and Team USA in the future.

Great season

---
solobear said:

---

Official record or not, that wrap is memorable. Swimming fans will remember one of the world's best sprinters broke record with an injured arm while competing for the bears.

---
BearDevil said:

---

Teri's Bears had been cruising until LSJU poached Meehan from Cal. His first super class (Manuel, Howe, Hu) bracketed by Neal and Ledecky knocked the Bears back, but Teri responded with the Dream Team (Thleen, Abbey, Billy, McL). Their window was 2019 after Manuel and Ledecky turned pro early.

Thleen setting a world record and unexpectably turning pro early was a huge hiccup. Bears got smoked by Texas in a home dual with Billy in a boot and the decade long top three streak was in serious jeopardy.

McL, Billy, and Abbey all battled injuries, but their unbreakable bond with Jenna and each other kept the resilient Bears afloat in troubled waters.

Teri and Sarah adjusted by bringing in Izzy early. Was risky since she didn't have the luxury of a mid-season taper and had to qualify via minor taper at PACs to leave something left in the tank for NCAAs. She came up huge on two relays and the tough 100 Back/100 Fly double at NCAAs. She has an extremely bright feature.

Abbey, Billy, and McL (dabbing her eyes) were devastated at the end of the 400 Free Relay vs LSJU in Spieker. I mistakingly thought it was losing to the rivals and swimming together in Berkeley for the last time. While some of that was true, they knew they were better than the 'Furdettes in that event and proved it at both PACs and NCAAs (with a banged up Abbey). Team Resiliance also avenged their UT dual loss, more than doubling up the 'Whorns in their home pool when it mattered most.

McL, Billy, and Jenna will be sorely missed. Three exemplary Bear Captains who left it all in the pool and embraced their Cal experience to the fullest. Same for Phoebe. Their leadership kept the team together after losing Thleen, Darcel's NCAA absence, and Abbey's untimely injury. Sincerely hope that McL and Billy train in Berkeley for another year to chase their Olympic dreams. A young team could benefit from another year around them.

Abbey is a warrior. An incredible teammate who leads by example. She's a bit of a kamikaze-has had to be pulled from the pool at NCAAs twice after relays (800 Free and 200 Medley). Will surely join McL and Billy as Cal Hall of Fame swimmers.

Next year's team will belong to Abbey, Izzy, Ema, Maddie, Keeks, and Robin. Hopefully Darcel will bounce back and Cassidy and Alicia can build on early success. Need at least one of the Froski sprinters to contribute early.

Teri richly deserved the Coach of the Year award. Lots of moving pieces this year and she and Sarah held it together. Sustained excellence is very difficult. Just ask Georgia, who finished behind UCLA and just ahead of ASU.

Stellar year for a proud, resilient, mentally and physically tough team of truly Golden Bears.

---
--------
http://instagr.am/p/Bvcw5rOlSLu
coach_mckeever
: "What a week for the Golden Bears!! I am so very proud of the 2018-19 version of CAL Swimming and Diving. Every season has its ups and downs. It's not about avoiding them, it's having the ability to weather them, embrace them and believe in yourself to be able to come out the other side better than ever. Hard work, determination, resilience, respect and gratitude are just a few of the amazing things I witnessed day in and day out. So thrilled you showed all these in Austin last week. Your parents, alumni, university and I thank you for representing the very best of what intercollegiate athletics has to offer. #fireinthehole #gobears #sustainedexcellence"
--------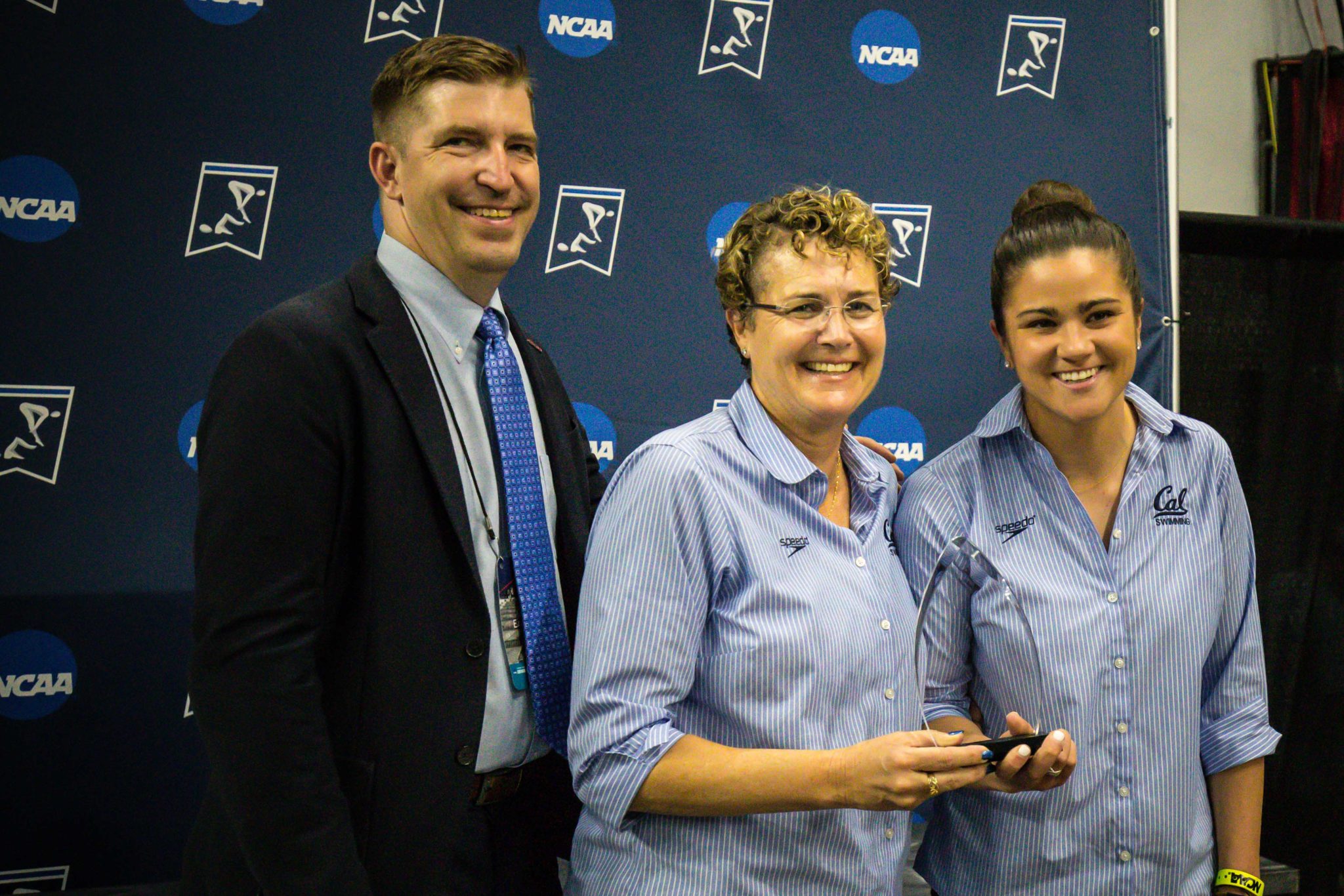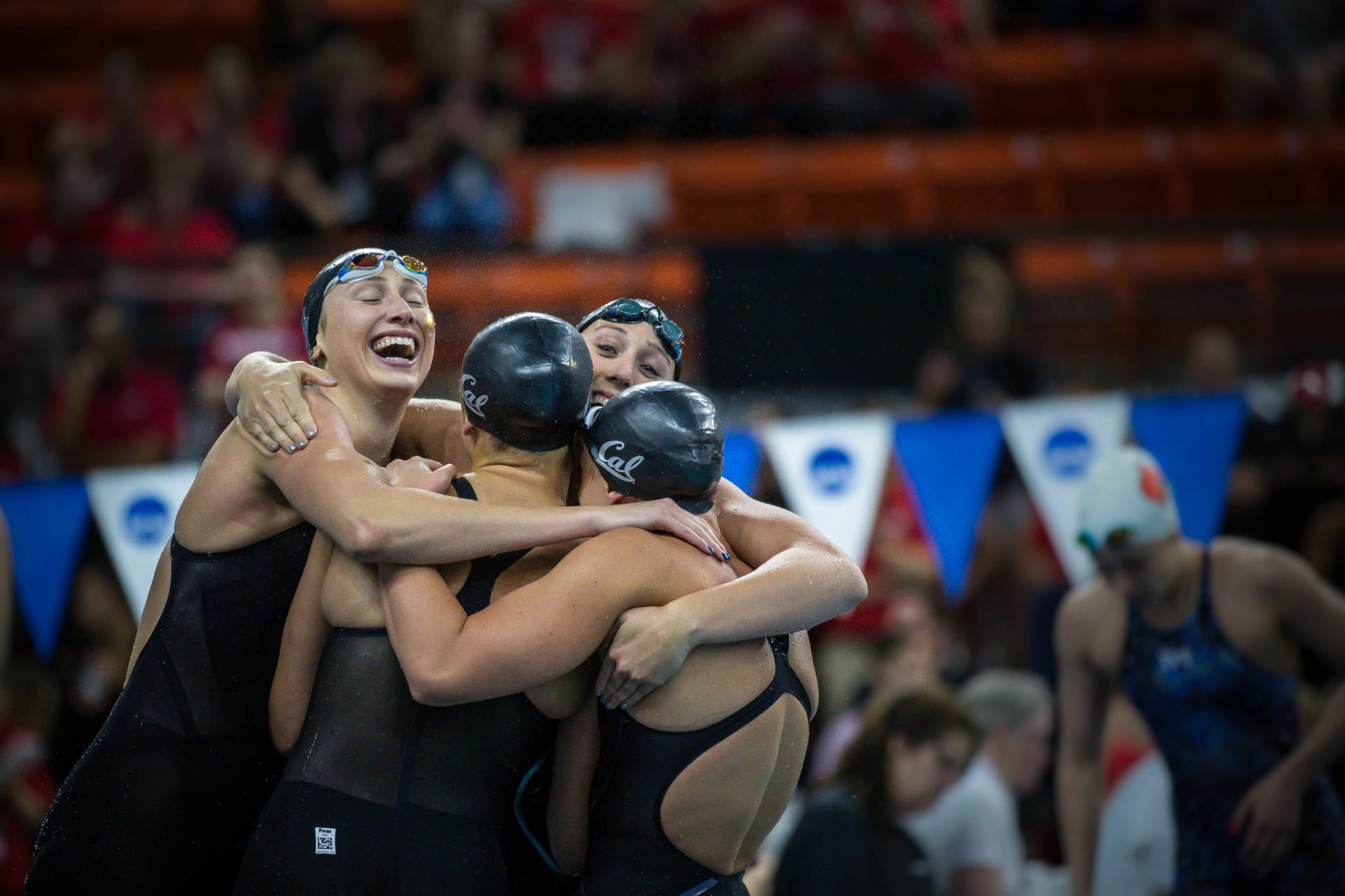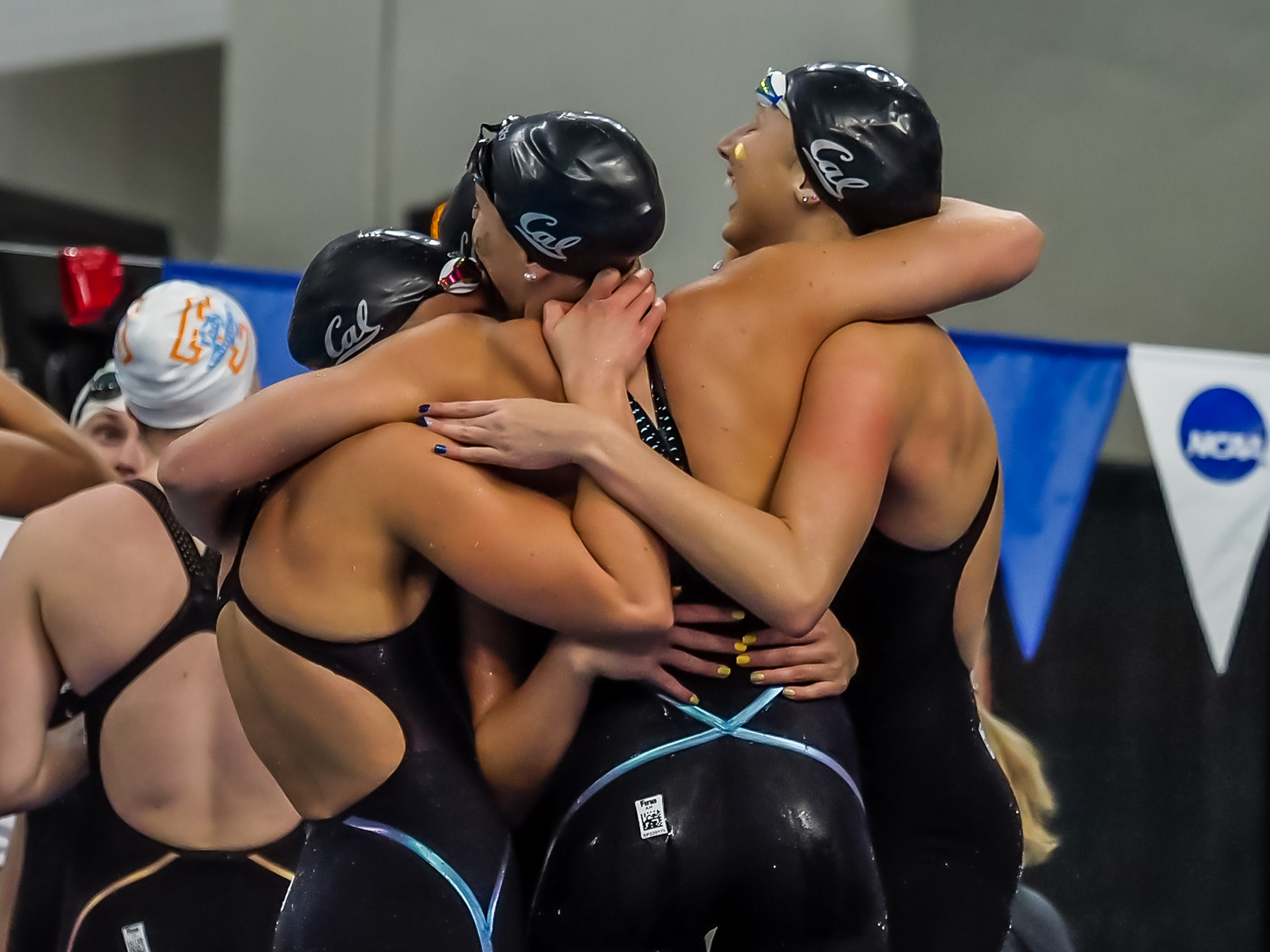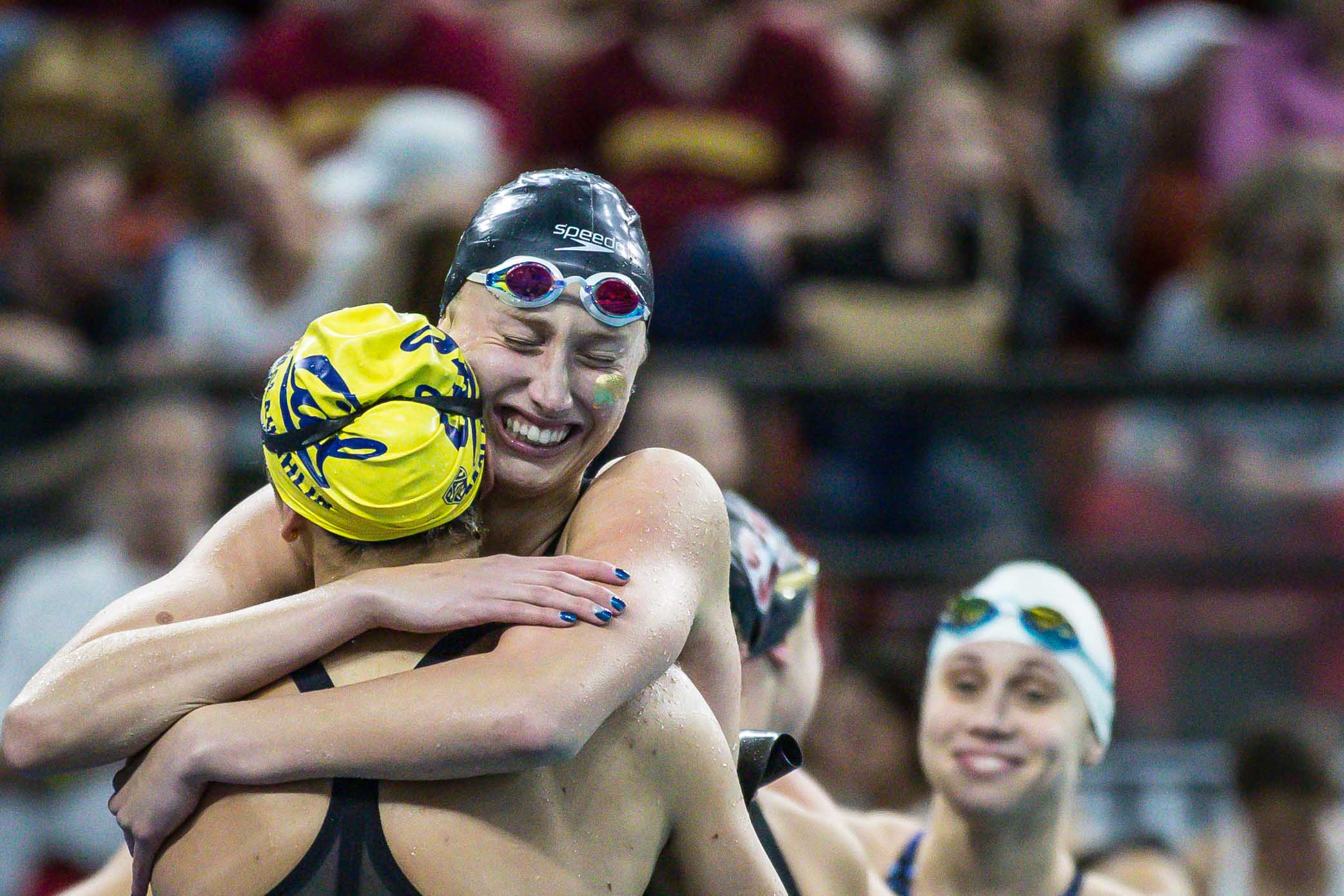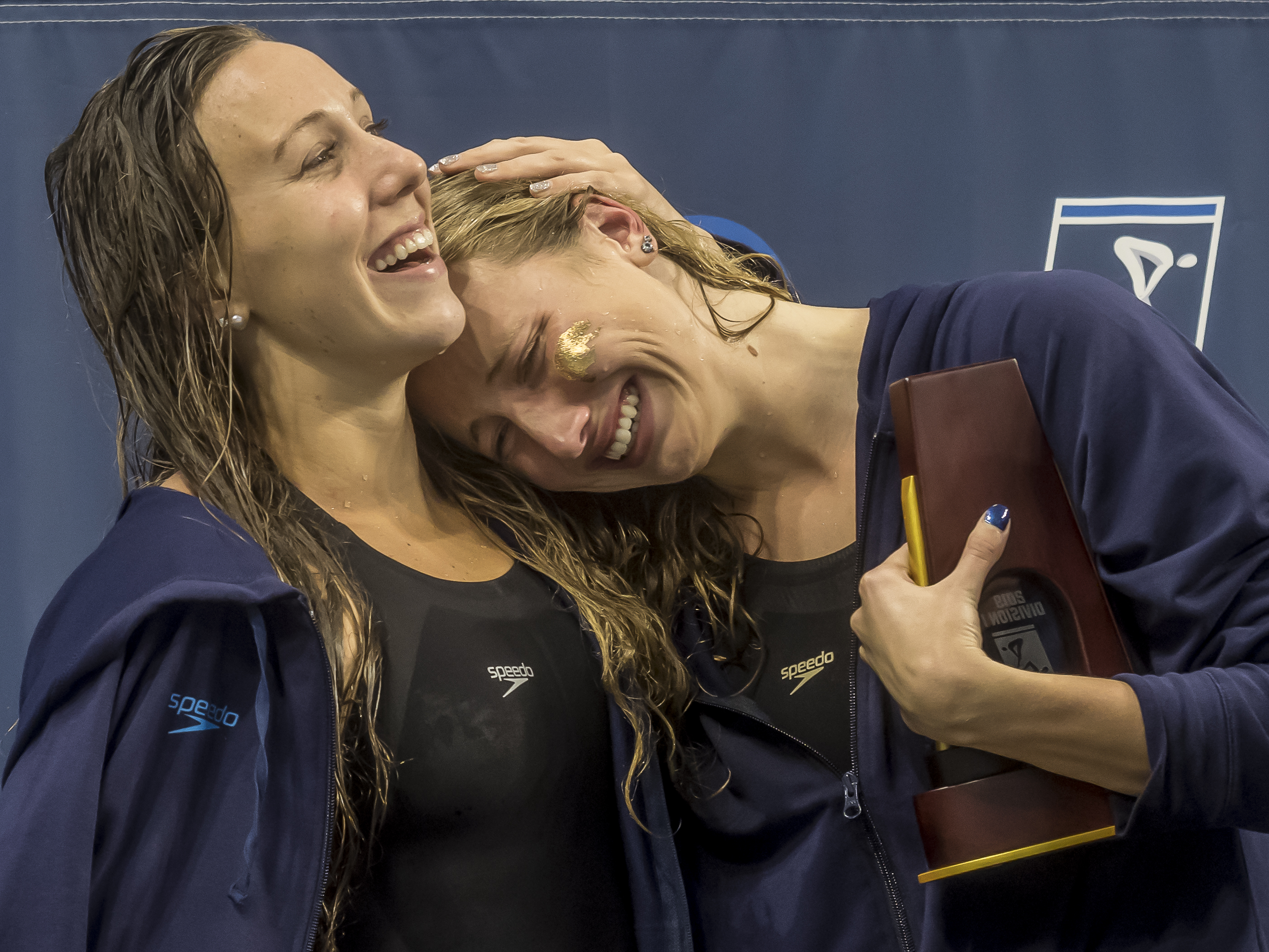 --------