Unit2Sucks said:

---

I would like to hear a religious Christian weigh in on the theory that Trump is chosen.

On the one hand I see the argument that god is all-knowing and of course controls everything that happens but that reduces the argument to absurdity.

No one argues that god chose Obama. No one argues that murderers should be free from prosecution because god chose them to murder. I haven't even heard anyone defend the Catholic Church by claiming that god chose them to sexually assault thousands of children.

So I guess my question is, ok so even assuming god chose Trump, how does that change anything?

But would still be interested in hearing what practicing Christians believe.

---
tRump meets all the requirements to be the Antichrist.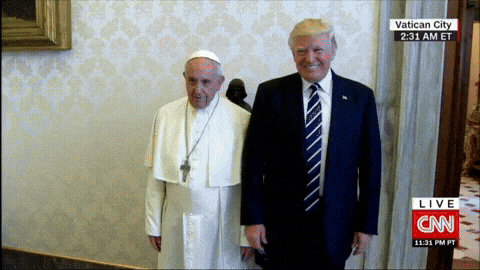 Cancel my subscription to the Resurrection
Send my credentials to the House of Detention
I got some friends inside