Yogi Bear said:

---

GBear4Life said:

---


(Good reads and vid IMO)
Black American Culture and the Racial Wealth Gap w/links to its cited studies

Sam Harris Podcast featuring author of above piece discussing the topic (both are liberals)

---

The second factor offered as an explanation for the wealth gap is the exclusion of blacks from a set of New Deal policies designed to promote home ownership, income growth, and wealth accrual. After World War II, whites received the vast majority of government-backed mortgage loans. By the time the civil rights gains of the 1960s made these loans available to blacks, it was too late - the crucial economic boom of the previous two decades, during which housing values rapidly appreciated, had already passed, and blacks, reeling from the effects of redlining and income suppression, couldn't enter the housing market at its new prices. Wealth in the form of property and inheritances transferred from parent to child became a birthright for whites. Meanwhile, deprived of such wealth transfers, poverty became a permanent trap for blacks.

---
This is a really dumb explanation, because real estate prices in the US were really cheap throughout the postwar era. It was only in the 1980s when home prices really started taking off, especially in the "blue" coastal cities (which don't quite follow the Case-Shiller model and have greatly outstripped inflation).
In the 1970s, "painted ladies" in SF went for $50k-$70k, today they go for $3M plus.
Most of the explanations provided here for the rise in Black crime and social misery ("systematic" racism, not enough black teachers in desegregated schools, uneven law enforcement etc) are part of an irrational narrative based on liberal cultural tropes.
The main reason for the rise in Black criminality after the 1970s is the dissolution of the Black family and the rise of single motherhood, enabled by LBJ's "Great Society", welfare programs which financially rewarded single mothers and punished two parent households. Growing up in a fatherless environment is one of the main predictors of criminality, gang violence and social dysfunction.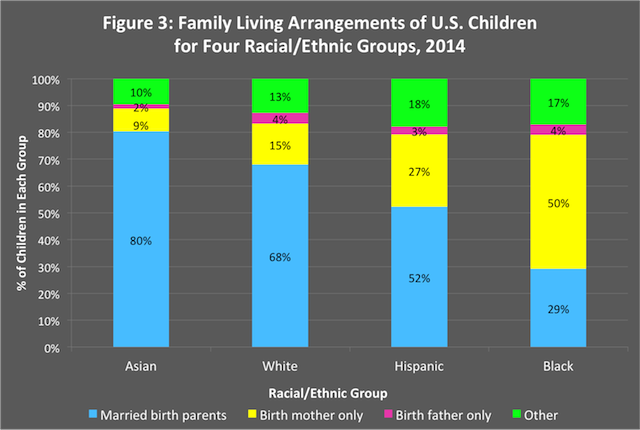 Another important factor is the degeneracy promoted in mass culture, that tends to be more aggressively targeted at Blacks, going back to the "blacksploitation" flicks of the 1970s, all the way to gangster rap today.
In any case, that's an interesting subject that is worth its own thread.